Manthali Valley, Manthali Municipality, the headquarters of Ramechhap district

Manthali SACCOS & Tamakoshi Hospital situated building (owned by TSS)

Manthali SACCOS office room and share members doing financial transactions

Staff Management Team of Manthali Co-op

Best Co-operative Business Award by National Co-op Federation on 96th International Co-op Day 2075

Best Tax Payer Award by Inland Revenue Office Dhulikhel on National Tax Day 2019

Chief Guest Mayor of Manthali Municipality, Other Guests & Co-op Executives during 22nd AGM

Active presence of representative share members at 22nd AGM of Manthali Co-op

Felicitation to best female and male loanee members during 22nd AGM

Felicitation to best female and male depositors members during 22nd AGM
Establishment
Manthali Saving & Credit Co-operative Society Ltd. (Manthali SACCOS) was registered in A.D. 1998/01/23 (B.S. 2054/10/20) at the Department of Co-operatives. TSS staff and volunteers were involved during its establishment.
Our Vision
First Choice Financial Co-operative of the Community
Our Mission
Improve economic, social & livelihood of the members through easy, reliable, quality, competitive financial & other services.
Documentary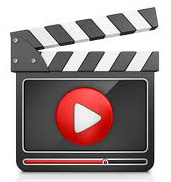 (1) Manthali Co-operative Society
Money Transfer Service
Manthali Co-op has recently launched international and domestic money transfer service for its member as well as the people of Ramechhap district. It has affiliated with Himal Remit and City Express Money Transfer. For the purpose of money transfer to Nepal and Ramechhap, please log on to their website global network coverage and countries below.
Himal Remit
https://himalayanbank.com/himalremit/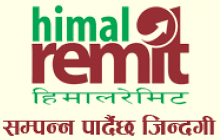 City Express Money Transfer

Update as of 17 October, 2019
NRS

US$

Share Capital

77,353,1000

678,5350
Deposit Collection

652,294,7240

5,721,8830
Loan Investment

593,009,9430

5,201,8390
Total Assets

828,995,6390

7,271,8910
Share Member (No.)
Total 12,899 (Female 52%)
Exchange Rate : US$ 1.00 = NRS 114.00
Financial Progress Chart
(1) Comparison FY 1997/98 & FY 2018/19
(3) Annual Institutional Net Profit
(4) Annual Deposit from members
(5) Annual Loan Investment to members
ACCESS Branding Program
What is ACCESS ? Click here to know ....